Ethereal Communication II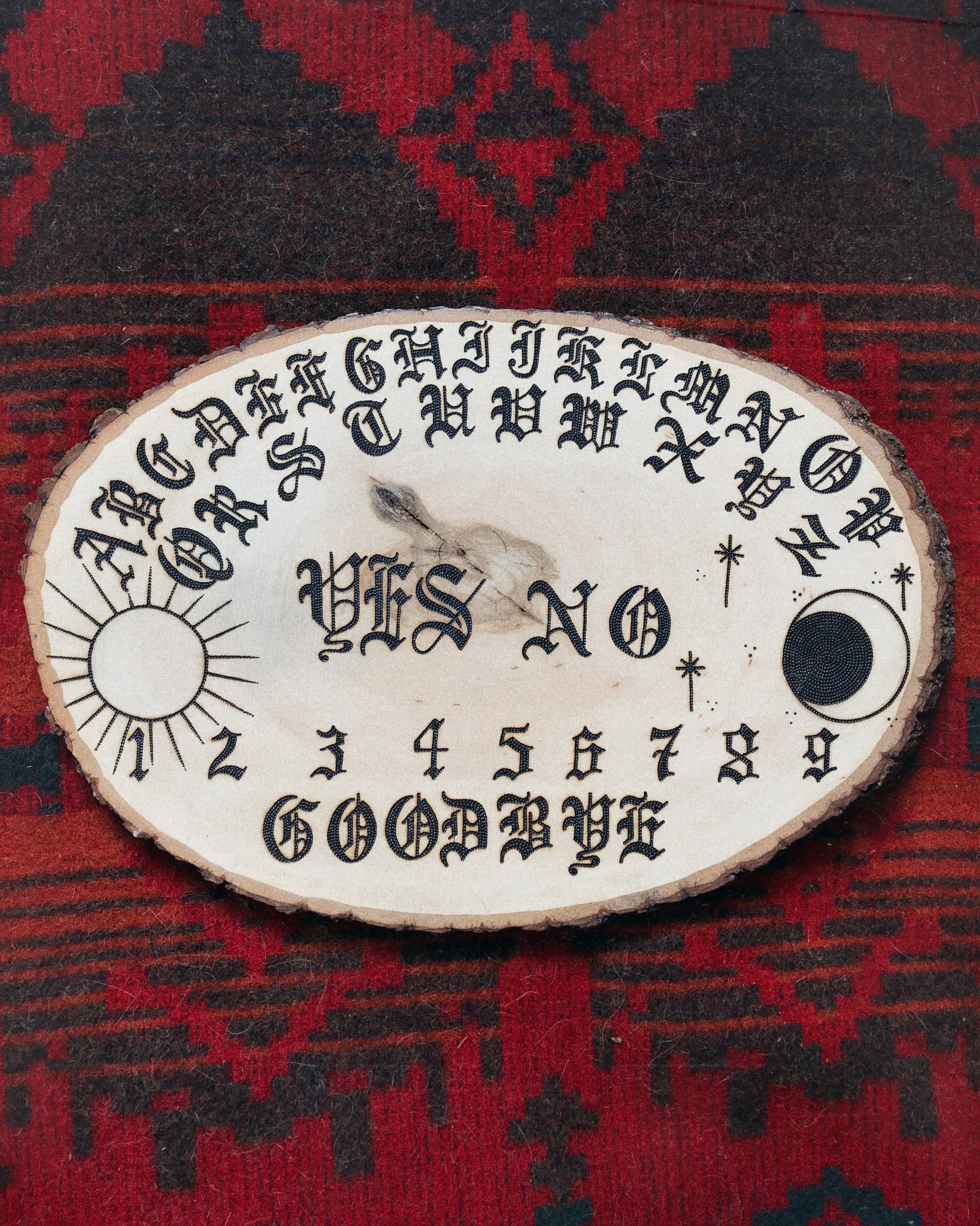 Ethereal Communication II
I originally made this spirit board for myself, but have accepted that it is time for it to go to someone new. Each letter was drawn freehand and burned meticulously, imbuing this board with a very special magick. It does not come with a planchette, however there are many alternatives that you may use instead (an old coin, a pebble from the beach, a small crystal, even a shot glass).
I can attach a sawtooth hanger to the back of this board upon request, if you don't plan to actually use it and would just like to display it on your wall.
All pieces in this release are one-of-one and will not be recreated again. If you would like a custom piece inspired by this one, please feel free to fill out the form under the contact tab at the top of the page.
For each item sold at Blackbird Haüs, a tree is planted through onetreeplanted.org.
You Might Also Like